Avo Communities benefits:
We've made it easier than ever to keep residents informed and engaged with a single communication channel for in-app messaging, bulk emails and SMSes at affordable rates.
Easily upload and send out your levy statements with our management tool on the app.
No fees or continuous investment required to enhance features and functions.
Avo Communities is backed by Nedbank relationships, technology, security, POPIA compliance, brand and buying power.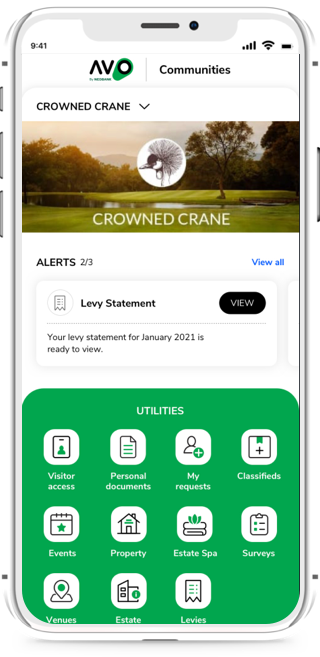 Features designed to connect communities
Send communications to your resident community using desktop or mobile devices.
Easily integrate with your existing third-party solutions such as levy statements and gate access control.
Shop great weekly deals, groceries, prepaids and browse verified service providers.
Answer resident enquiries, plan events and book facilities within the living community.
Allow residents to post classifieds listings with administrator pre-approval.
List properties for sale or available to rent in the community.
Conduct online surveys with residents.
MyHomeLife is now Avo Communities
We've partnered with Avo to bring you convenient, secure online shopping and services, all in one super app! Shop prepaids, tech, appliances, home upgrades, liquor and more.